Samsung Galaxy S22 Colors: Which one to get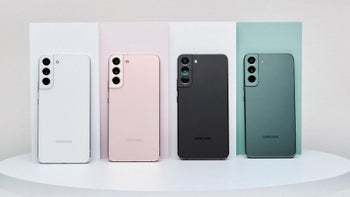 After months of anticipation, we can finally welcome the Galaxy S22 family in the flesh. If we said we were completely taken by surprise, we'd be lying—anyone who has been following the extensive trail of rumors is likely already familiar with the specs and colors to some degree.
One of the most exciting parts of choosing a new flagship, needless to say, is deciding which color to go with. With such an extensive choice as Samsung offers this year, it can be a pretty tough decision—and that's exactly why we're here to help.
Samsung has always been pretty conservative when it comes to Galaxy S-series colors, and this year, the 
Galaxy S22 lineup is following the same formula. The company is offering the Galaxy S22 and the Galaxy S22+ in the exact same color range, and the S22 Ultra is the only one that gets its own color to set it apart.
Samsung Galaxy S22 / S22+ Colors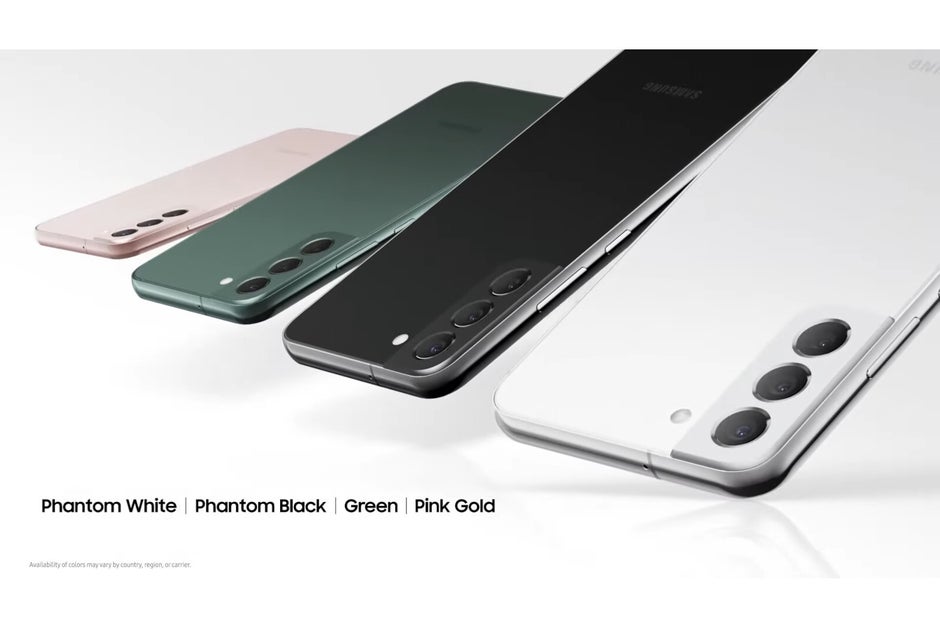 Galaxy S22 / S22+ colors
Galaxy S22 / Galaxy S22+ in White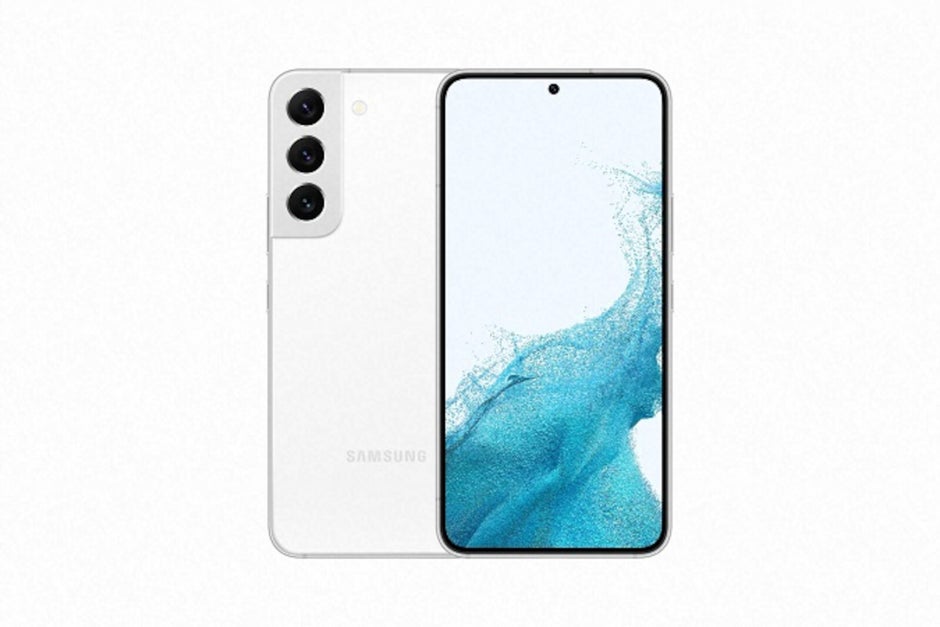 Galaxy S22 white
Samsung has somewhat abandoned the previous generation's coloring scheme, and has gone with a classic, traditional Phantom White this time around. This color is common to all three devices in the series, including the Ultra. Sadly, there is no Phantom Silver for us this year.
Galaxy S22 / Galaxy S22+ in Phantom Black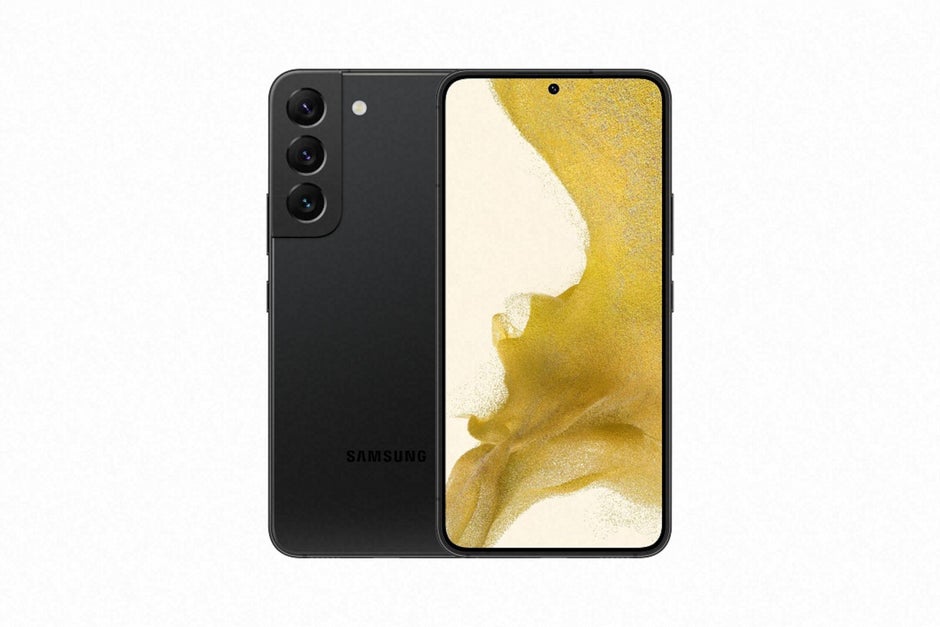 Galaxy S22 black
Another classic color for the two models is Phantom Black. Albeit a bit boring, there should be a black color option in every smartphone portfolio, and the Galaxy S22 lineup is no exception. Just like Phantom White, you can buy every Galaxy S22 model in the matte Phantom Black color option.
Galaxy S22 / Galaxy S22+ in Pink Gold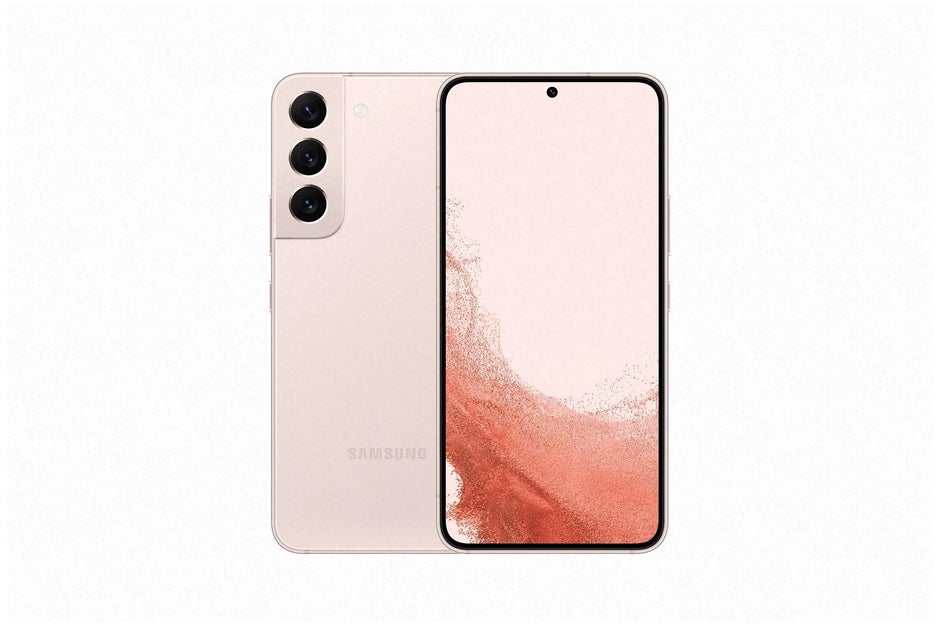 Galaxy S22 pink gold
Here's a surprise color that we haven't seen for a while in the Galaxy lineup: Pink Gold. 
Samsung has a Galaxy Watch featuring the same hue, and the company has been calling its elegant pinkish devices "Pink Gold" or "Phantom Pink" for quite some time now.

Reminiscent of the Mystic Bronze we all know and love from the
Note 20 Ultra, the Galaxy S22 in Pink Gold is one of the more elegant choices in the bunch.
Galaxy S22 / Galaxy S22+ in Green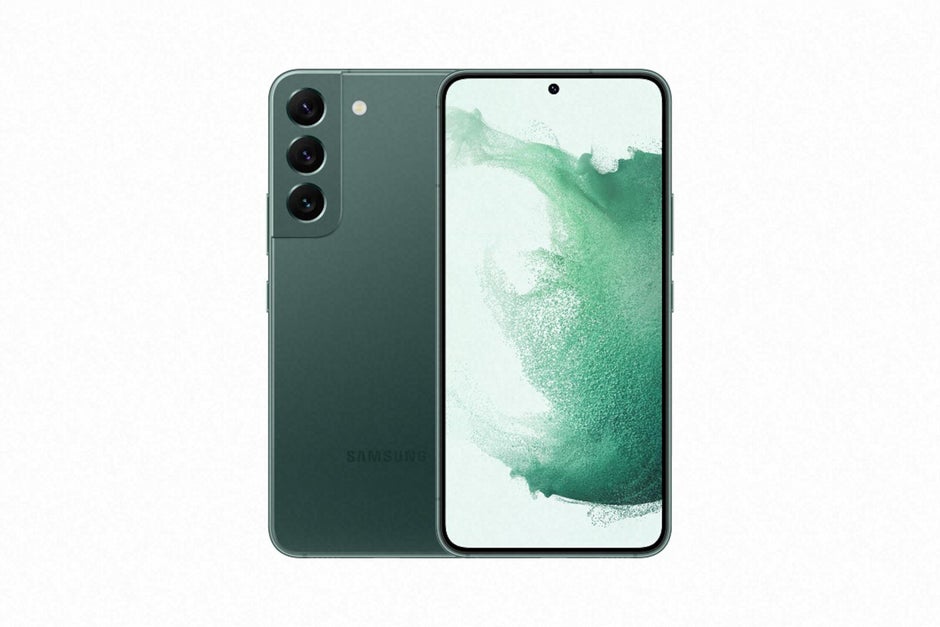 Galaxy S22 green
The brand new Galaxy S22 Green color option is another fresh hue in the Galaxy portfolio. This is the first time the Korean giant has introduced this lovely deep pine green color variant, and we're all for it.
Galaxy S22 / Galaxy S22+ Exclusive Colors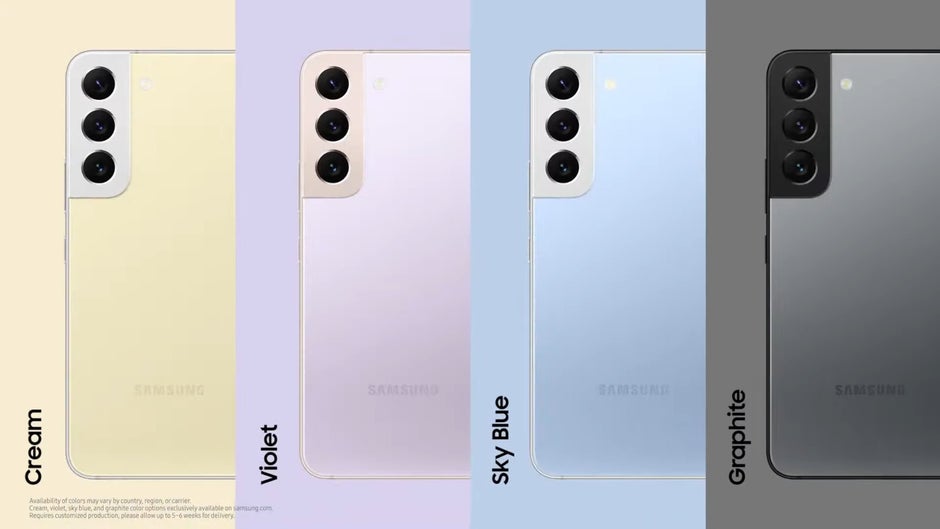 Galaxy S22 exclusive colors
On top of the choices listed above, Samsung offers an exclusive array of pastel-colored variants, which you can only get on the Samsung site itself. The exclusive colors are Cream, Violet, Sky Blue, and Graphite.
Samsung Galaxy S22 Ultra Colors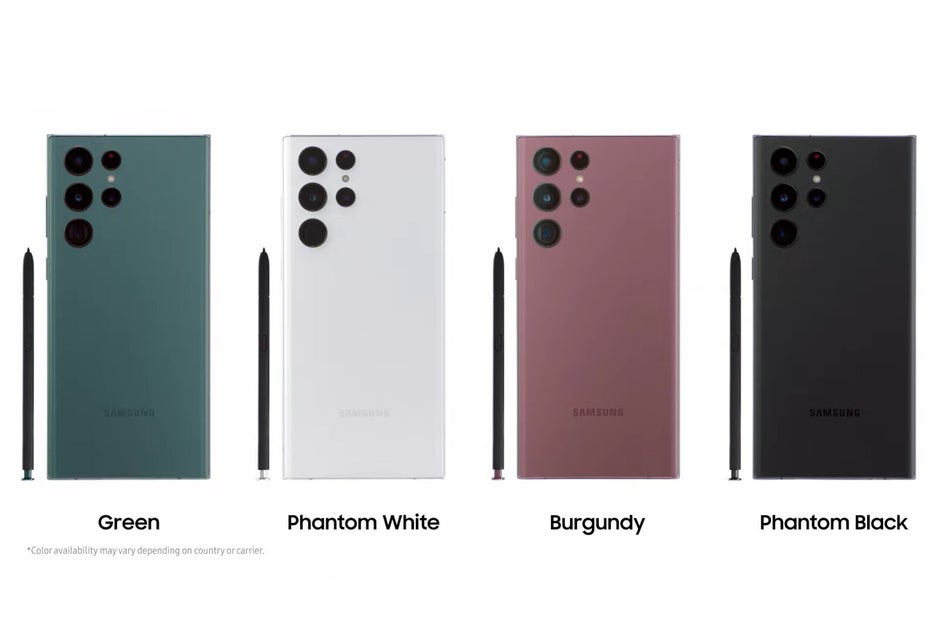 Galaxy S22 Ultra colors
Samsung Galaxy S22 Ultra in (matte) Black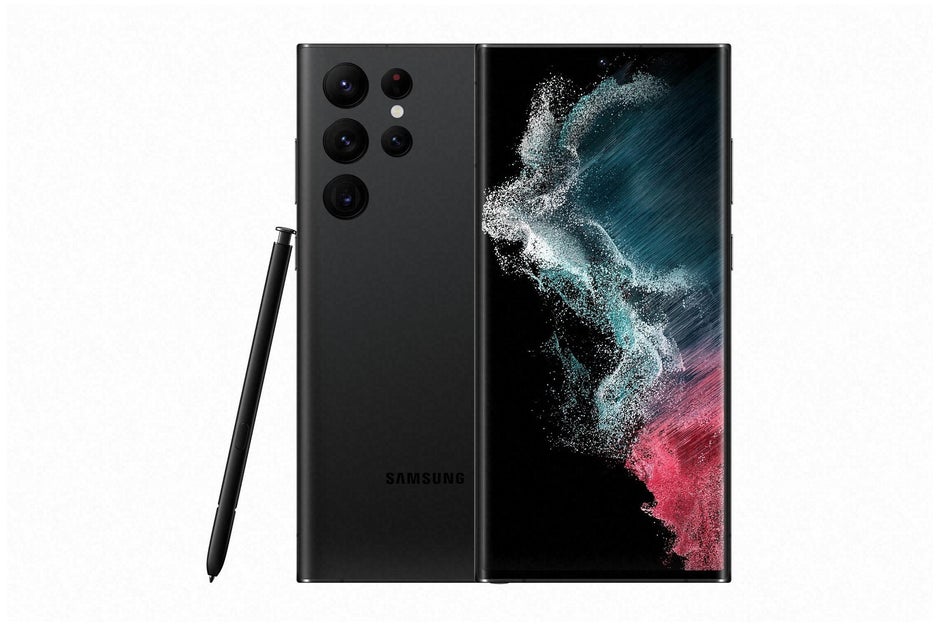 Galaxy S22 Ultra black
The Galaxy S22 Ultra color options aren't much different from the vanilla S22 and the Plus model. Covered in a silky matte black finish, this classic Phantom Black model has long been considered a must-have in every Samsung Galaxy lineup.
Samsung Galaxy S22 Ultra in (matte) White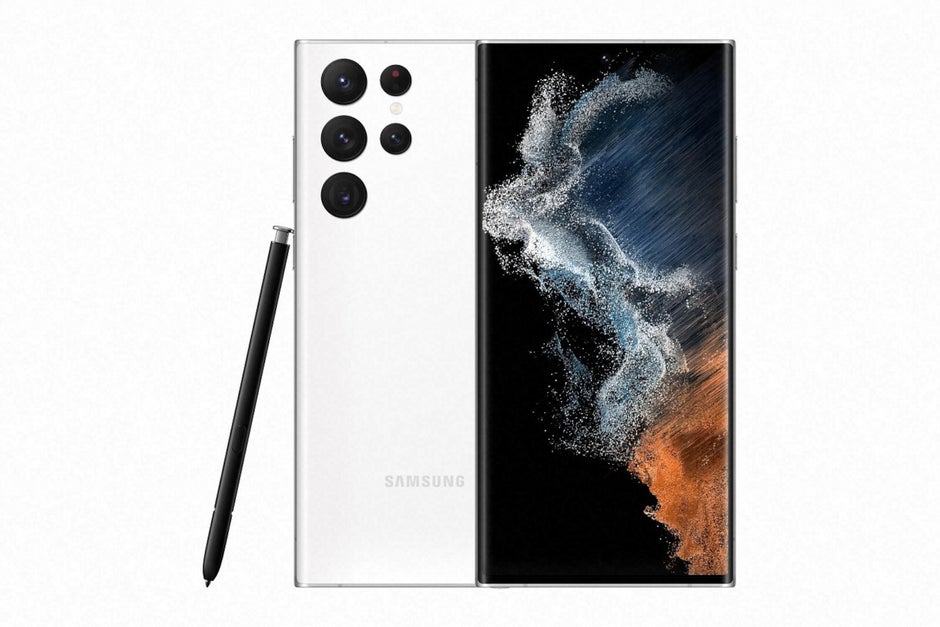 Galaxy S22 Ultra white
Again, Samsung is playing it safe and isn't taking any chances with wild colors such as, say, orange, or teal. The Galaxy S22 Ultra color palette is undeniably rather conservative. However, it's the color that comes next that brings some life into the bunch, and ultimately sets the Ultra model apart in terms of color palette.
Samsung Galaxy S22 Ultra in Burgundy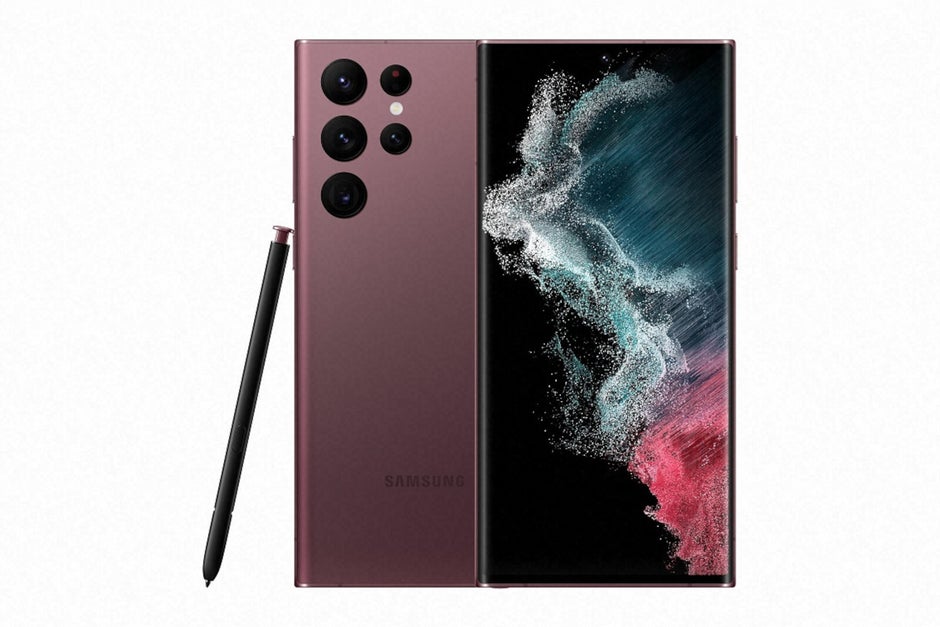 Galaxy S22 Ultra Burgundy
Samsung debuted the Burgundy red color option with the
Galaxy S8 back in 2017 as a luxury option, rolling it out in South Korea first. The red variant has been morphing into different hues with each generation (Cardinal Red in the
Galaxy S10 series, Cloud Red in the
Galaxy S20 FE, and Phantom Red in the
latest generation), and now it seems to have made a full cycle back to the original Burgundy. 
Samsung Galaxy S22 Ultra in Green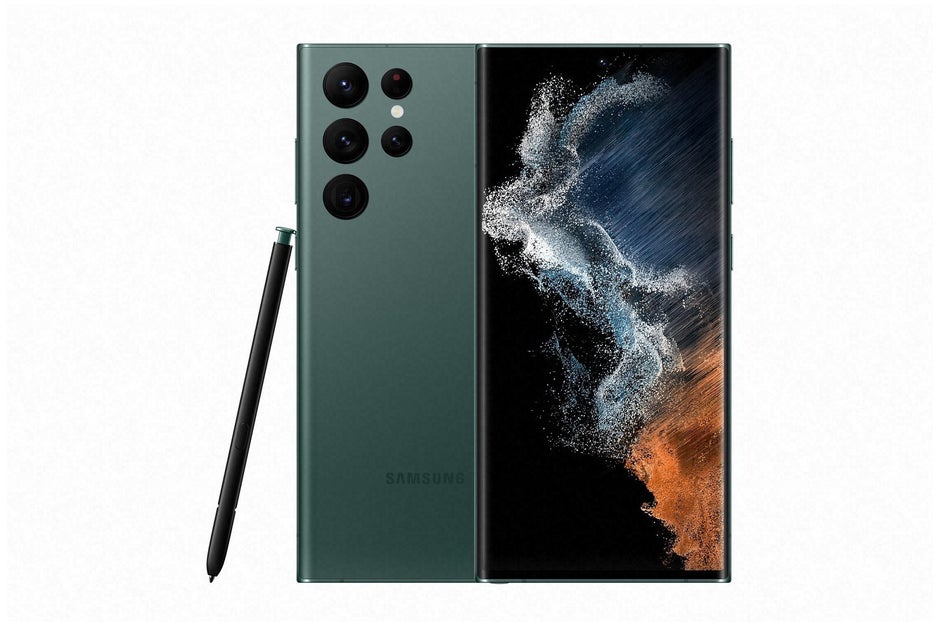 Galaxy S22 Ultra green
Like the other two models, Samsung also offers the Galaxy S22 Ultra in pine green. It's interesting to see the Ultra model mimicking all of the Galaxy S22 color options, and keeping only the Burgundy Red as an exclusive hue. Samsung probably counted on its size, unique shape and S Pen to truly set the S22 Ultra apart—and they certainly do.
Samsung Galaxy S22 Ultra: Exclusive Colors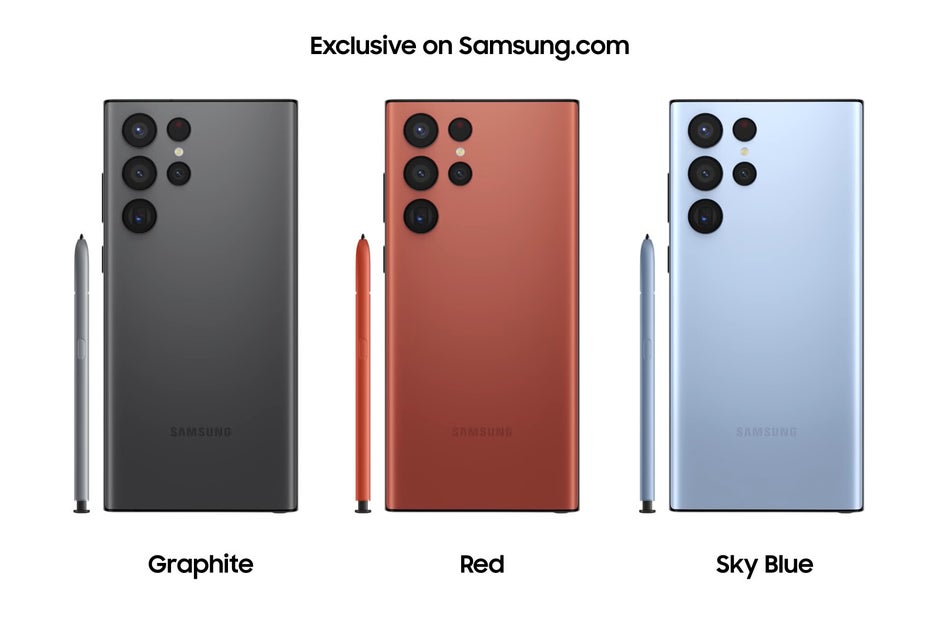 Galaxy S22 Ultra exclusive colors
Just like the remaining two models, the Galaxy S22 Ultra also comes in an array of exclusive colors available only through the Samsung website. Where it differs, however, is that for this model, there are only three exclusive color models here: Graphite, Red, and Sky Blue. 
What is the best Galaxy S22 color?
As you probably already knew we'd say, the question is highly subjective! Some people tend to go for traditional matte black and don't find it boring, while others strongly prefer lighter hues, or more color. With that being said, it's always nice to have diversity in the coloring schemes, and even some wacky colors. 
The S22 Ultra's Burgundy Red color option will turn heads, that's for sure. And the Galaxy S22 in Green could potentially be a very stylish option amidst the somewhat bland black-and-white flagship scene. In the end, you already have all the information you need to make the best color choice for you and yourself only!